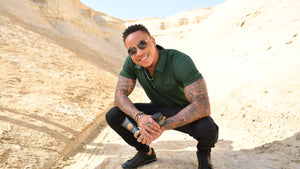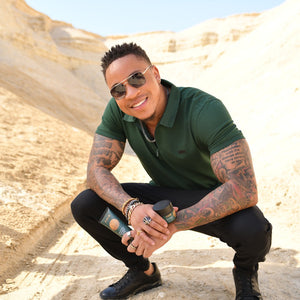 Dead Sea Skin Care by Rotimi
Featured on
" I designed FAVR to bring positivity to how we look and feel everyday. Join me on the path to healthier skin, and become part of the FAVR community. "
★★★★★
Works better than anything I've tried in the past. The best part is it's black owned with ingredients from Israel. Highly recommend.
— Diontae
Top Ingredients for Your Skin
Activated Charcoal
Twice better than any cleanser, it draws out dirt, oil and toxins from your skin like a magnet.
Shop Now
Dead Sea Minerals
Known for their therapeutic properties, they leave your skin feeling smooth and hydrated.
Shop Now
Eyeliss Patented
Instantly de-puffs the under eye area giving you a brighter and younger look.
Shop Now
★★★★★
I'm pleasantly surprised that this wasn't just a knockoff product line packaged as some celeb. It's so well formulated, with solid ingredients.
— Lia
For Every Skin Care Routine
Whether you want to cleanse, exfoliate, moisturize, detoxify or de-puff, we have everything you need to make you look refreshed and glowing.
Shop Now
For All Skin Types
Our products are gluten free, chemical free, parabens free, cruelty free and vegan to suit all skin types, even the most sensitive ones.
Shop Now
For Both Men & Women
All our products are formulated using unisex fragrances making them ideal for you... and your partner too.
Shop Now
We Like to Take & Give Back
For every product you purchase, we give 10% of our profits back to different associations that help children who suffer from skin diseases.
Learn More
Ultimate Box
Get the full benefits of our Dead Sea skin care at a discount!