CLINICAL STUDY
Eyeliss is a patented ingredient used for its ability to de-puff the under eye area with application. This ingredient is also used in a number of eye creams to reduce the appearance of dark circles, fine lines and wrinkles.
Eyeliss is made from a blend of plant extracts and peptides, which help the skin improve its overall elasticity and improve blood flow. Additionally, Eyeliss works to stimulate cell turnover, resulting in a more youthful appearance.
Eyeliss is a three-ingredient blend of peptides and hesperidin. Here's a close-up look at how these ingredients work together to de-puff, firm and more:
Hesperidin Methyl Chalcone: This ingredient is a type of peptide used to strengthen the capillaries surrounding the eye, as well as to improve drainage of fluid gathering in the area of application.
Dipeptide Valyl-Tryptophane: Another type of peptide, this ingredient works to stimulate lymphatic circulation under the eye. This process allows fluids to safely drain–reducing the appearance of puffiness with regular use. In some cases, the draining process may take a bit of time–slowly diminishing the amount of fluid present in the area.
Lipopeptide Pal-GQPR: Used to improve the structure and elasticity around the eyes, this ingredient firms the skin and smooths out fine lines and wrinkles with use.
Eyeliss has the benefit of being a widely-studied ingredient. It's been shown to increase lymphatic movement, reduce swelling and inflammation and strengthening the capillaries under the eye.
It is very important to excite the customer before the demonstration and to stress the uniqueness of the product and its immediate results. Ask the customer to avoid facial
movement for five minutes in order to achieve optimal results. While you're waiting you should explain to the customer how collagen and elastin help to restore and tighten skin. Additionally, explain to the client that EYELISS™ is a patented peptide, which helps reduce puffiness and bags under the eyes. Puffy eyes are caused by fluid build-up, due to poor drainage, fragile capillaries and loss of elasticity in the skin. Fluid leaks into the surrounding tissue and creates "bags".
Eyeliss™
Targets all three conditions by improving drainage, reducing capillary fragility and reducing irritation and skin slackening, while increasing skin's firmness and elasticity.
STEP 1
Thoroghly clean your skin to avoid white residues. Heat a small amount of cream using circular motions
STEP 2
Gently tap the product with your ring finger. Avoid any big facial expressions for the next 5 minutes.
STEP 3
Enjoy firmer, plumper, smoother, and more youthfully radiant under eyes for up to 10 hours.
LOOK YOUNGER, INSTANTLY
Tired of wasting time and money on treatments and procedures that keep letting you down? With our patented Eyeliss Complex is an instant WRINKLE and DARK CIRCLES remover that gives you immediate results you can see! In just 5-7 minutes you'll enjoy firmer, plumper, smoother, and more youthfully radiant under eyes for up to 10 hours.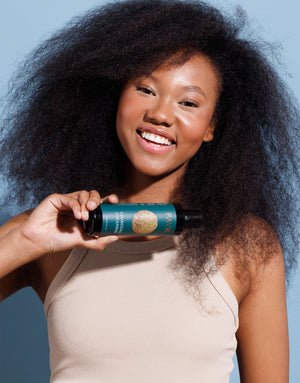 HOW TO USE?
Gently tap a tiny amount of the product over dry and cleansed skin; without moisturizer, makeup or any other oily residues. Use directly to the under-eye area where puffiness, eye bags and fine lines are located. Avoid any contact with the eyes. Do not rub or massage the cream. Let it work for 5-8 minutes without doing any facial expressions. Do not rinse off and avoid the use of any liquid skincare products/makeup, use only Powder-based products.